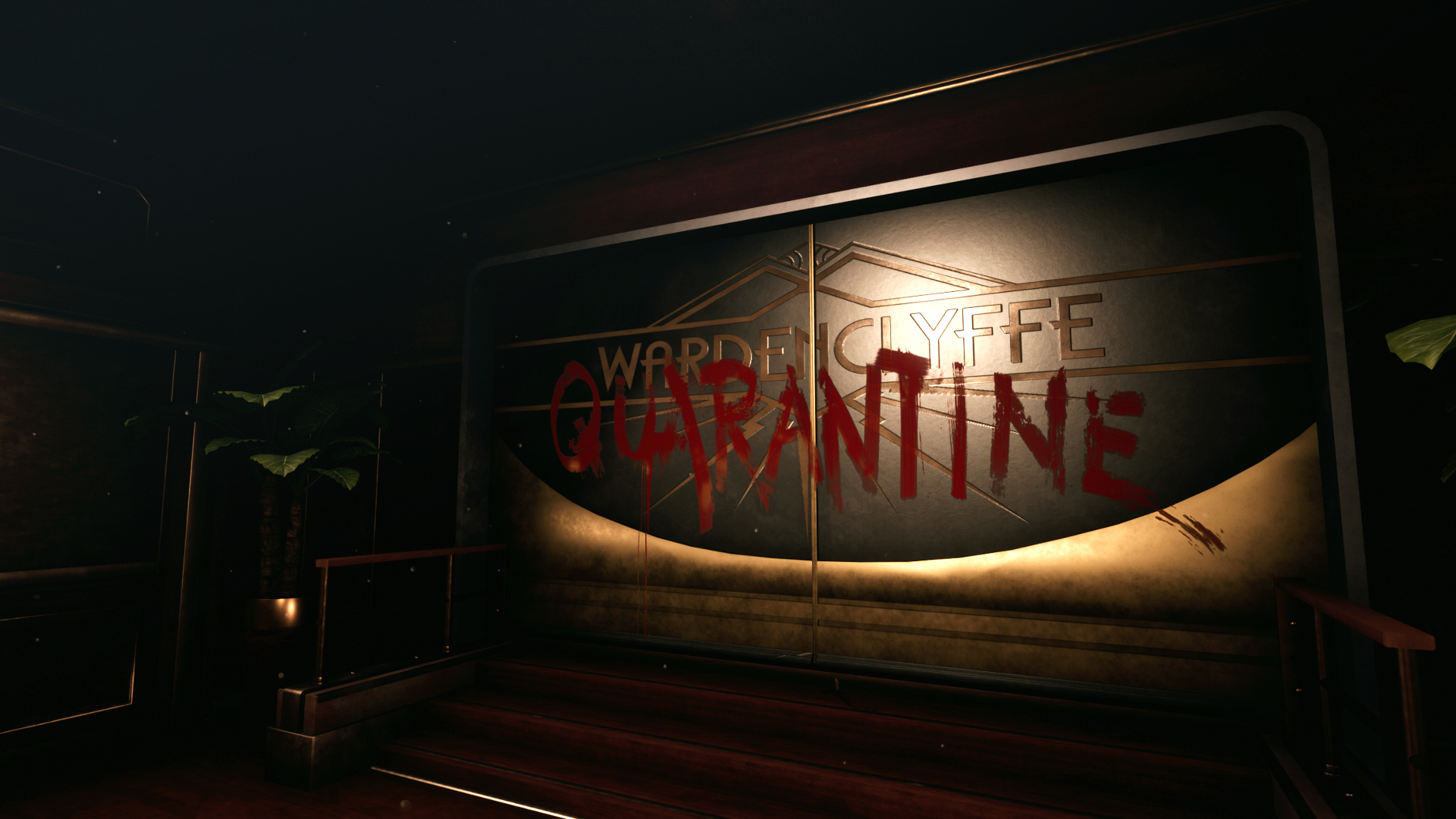 Up-Coming Horror Adventure Game Close to the Sun to Arrive Exclusively on the Epic Games Store
February 22nd, 2019 –Watford, UK – Wired Productions are today delighted to announce the highly anticipated indie darling Close to the Sun, will come exclusively to the Epic Games Store on PC. Available now for pre-purchase worldwide, prospective adventurers can discover Close to the Sun at EpicGames.com, for $29.99 in North America and €29.99 in most European countries*.
Close to the Sun is an atmospheric horror adventure game developed by leading independent Italian studio Storm in a Teacup. Its launch on the Epic store is a success story for Epic and its support of the game creation ecosystem.
Storm in a Teacup switched from using Unity as a development engine to Unreal Engine 4 with Close to the Sun, embracing leading-edge technology. The change in engine led to huge increases in fidelity and quality within the game, delivering a breath-taking experience for players. Storm in a Teacup's early success secured the studio a coveted Unreal Dev Grant before signing with independent publisher Wired Productions.
"It's great news for independent developers and publishers that Epic has opened up these incredible opportunities for its partners," said Leo Zullo, Managing Director, Wired Productions. "Success in this industry is hard to come by and the industry relies on each other to drive progress. Great games need great developers, who need great tech, who need great publishers, who need great distribution opportunities."
Carlo Ivo Alimo Bianchi, CEO & Founder, Storm in a Teacup, said: "Our relationship with Epic and the decision to use Unreal Engine have provided fantastic opportunities for our studio, enabling a greater creative freedom and the ability to double-down on quality for our games. To launch on the Epic Games store feels like the perfect next step and we are delighted that our partnerships with both Wired Productions and Epic Games will help propel Close to the Sun to achieve our ambitions."
Close to the Sun will launch on PC and console in 2019.
For more information, visit http://www.closetothesungame.com/ or follow the game now to receive future updates on Facebook https://www.facebook.com/closetothesungame.
*Regional pricing may vary
###
ABOUT CLOSE TO THE SUN
Developed by independent Italian Studio Storm in a Teacup, Close to the Sun is instantly recognisable for its breathtaking art deco aesthetic. Built in Unreal 4 and painting a unique and alternative vision of history, Close to the Sun sees prospective players guide Rose as she sets foot aboard the Helios – a colossal and mysterious ship created by Nikola Tesla – in search of her sister Ada.
Close to the Sun is set to release in 2019 on PlayStation 4, Xbox One and PC through the Epic Games Store.
ABOUT WIRED PRODUCTIONS
Wired Productions is a leading video games publisher based in Watford, UK. Founded in 2008 and shortlisted by MCV for Indie Publish of the Year 2018 & 2019, Wired has produced and published award-winning titles across all major platforms. Bringing games to market in both physical and digital media, notable launches to date include GRIP: Combat Racing, Victor Vran: Overkill Edition, Max: The Curse of Brotherhood, Shaq Fu: A Legend Reborn and The Town of Light.
For more information, or to join the Wired community, please visit:
wired.gg | facebook.com/WiredPro | twitter.com/Wiredp | youtube.com/wiredproductionsltd | discord.gg/wiredp | instagram.com/wired_productions_games
ABOUT STORM IN A TEACUP 
Storm in a Teacup was created by industry veteran Carlo Ivo Alimo Bianchi in 2013, to develop only the finest experiences in video game industry. With a unique art style and a skilled international team, STC has published three titles in two years, available on Xbox One/PS4, PC Steam and also experimented in VR. Its mission is to tell you stories. To create experiences; to make videogames that propagates the best of "Made in Italy" across the world.
Follow us on Faceboook https://www.facebook.com/stcware/ Twitter https://twitter.com/stcware
Close to the Sun uses the Unreal® Engine. Unreal® is a trademark or registered trademark of Epic Games, Inc. in the United States of America and elsewhere. and "Unreal® Engine, Copyright 1998 – 2019, Epic Games, Inc. All rights reserved.
###
MEDIA CONTACTS:
Worldwide Media
Gareth Williams | Tom Sargent
Little Big PR (for Wired Productions)
Italy
Eleonora Lucheroni
Storm in a Teacup
Russia
Anastasia Denisova
Wired Productions
anastasia@wiredproductions.com